It's funny, even though I've "met" so many fun folks via the Weekly Wrap, new linkups still give me blogger newbie nerves. I was just going to comment on Darlene's post, but then that comment was turning into an essay and I decided to make it a post. Plus, the theme is travel: how could I not with the roots of this blog!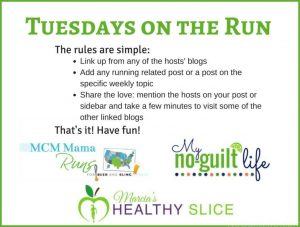 Running on vacation, yes or no. For me it's a definite yes as running has become a big part of who I am in the last eighteen months. This is the biggest difference between other forms of exercise which I was happy to use vacation as an escape from. Thanks, Strava, for this walk down memory lane
Linking up with: Erika at MCM Mama, Marcia at Marcia's Healthy Slice, and Patty at No Guilt Life.
2017:
It was a decision I had to face early on in my running "career" when I took a vacation to Iceland and Amsterdam in mid-February 2017. While there wasn't enough daylight to run outdoors in Iceland, I made it to the gym on two occasions after days spent sightseeing. Amsterdam was a very walk/runnable city and I probably could have run outdoors, if I didn't use every inch of daylight for sightseeing. While some of this could be attributable to newbie excitement, I couldn't imagine not running in this week. It was also a good way to help deal with the jetlag.
The next time I had to face it was on a trip to Southern California in May. I got both a beachside and clifftop run in and then explored my host's neighborhood in my first real experience running at altitude. This was a great way to get some activity in on a trip that featured a lot of car time.
July brought my first international outdoor runs, which was also my first time needing to work runs around a business trip. I could get in a morning warmup and then explore old Montreal, where my hotel was. This was a great way to get in some me time during a fully packed conference and balance out some indulging meals. Plus riverside in Montreal made the summer weather easier to cope with.
August featured humid runs at the beach (some cut short by running in a "forbidden" area) and running at altitude. Also, a quickie to experience a new state (to which I subsequently returned). I can honestly say I never factored in hotel fitness centers prior to this trip. I'd hope they had one, but didn't worry about kind or quantity of treadmill(s).
Even when not on vacation but just outside my normal comfort zone, I found new places to explore and get in some exercise. And I didn't let holidays keep me from running.
2018:
2018 brought a new to me kind of vacation: the run-cation. Not only was I running on vacation, but I traveled for the express purpose of running!
When I went to Florida for the A1A Half Marathon, I also had my first experience with running out of water on a hot run. Twice. Who said vacations aren't educational? I also joined a hotel fun run to further acclimate to humidity. It was a good balance to the rest of the long weekend spent lazing by the pool with a book or six.
Next up? Washington DC for the iconic Cherry Blossom 10 miler. While in Florida I didn't sight see but had to take care this trip not to walk my feet off before the race. Race day ended up being a 50k step day because I walked the tidal basin after to keep from stiffening up.
May brought 108 degree business travel, so I was grateful for a well-furbished hotel fitness center. I continued to squeeze in runs, chase a PR and stretch before the redeye home. Other activity that trip included a walk at the south rim of the Grant Canyon. Is a business trip really vacation? I count it because it's out of my routine. Later in May was a long road trip where I explored before we headed east to Palm Springs (warm, but scenic) and subsequently back west to Santa Monica. One day I'll have a decent pace on the beach, but so many photos. Don't regret a single one. Running is a great way to see a new area.
So far I've run outdoors in: New York, New Jersey, California, Florida, Washington D.C., and Montreal and indoors in: Wyoming, South Dakota, Arizona, Iceland, and Amsterdam. In the near future I hope to enjoy outdoor runs in Vermont, London. I like using running as an avenue to visit new places. Sometimes the cities are the draw, other times the races are.
What's your favorite place that you've run?