how on earth did that happen?
January 6, 2017 was a cold and rainy day and I dreaded the idea of walking forever on the gym treadmill for steps. On a whim (and without a sports bra), I decided to speed up the pace a little.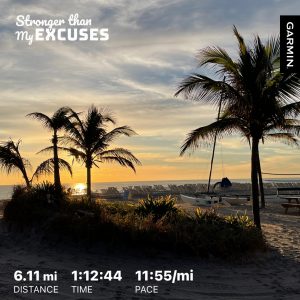 January 6, 2021 I set out for four miles, but that turned into 6.1, 1.525 for every year of running because you can always do a little more than you first thought.
In between the two days I have run: one marathon, eight Half Marathons (I think), two 15Ks, 2 ten milers and countless NYRR and NYCRuns weekly races between 5 and 10K.
Linking up with Coach Debbie Runs, Confessions of a Mother Runner, Mile by Mile, Runs with Pugs , and Laura Norris Running for the #RunnersRoundup to look at the last four years.
[bctt tweet="Celebrating four years of running and setting 2021 goals in the #RunnersRoundup" username="travellingcari"]
I never marked my third running anniversary as I was injured and cranky/pissed off, but here are my posts for my first and second anniversaries as well as my third raceversary. Oh how much the world changed right after that post and my race totals are the same a year later. At least no one is looking to anyone for an explanation on why did you stop racing?

Running mileage the last few years
The IT Band injury started 2020 off poorly, mileage wise, and then I essentially took April off when I got tired of running through pain, yet I still ran almost 800 miles last year. I really love #GoTheDist for making those posts so easily findable, and for this fun twitter exchange with former New York Giant Osi Umenyiora last week. It's crazy to think I've run 2,806.36 (like kids' age, that decimal is important!) miles in the last four years.  I'm really proud of what I've accomplished and what I know I can continue to.
Who I am:
I can see myself as both a marathoner, and someone who took 12 minutes to run .61 miles that first day. Sometimes I see that person in the same run.  I actually think that's normal. I'm happy to have found running again as an adult, and grateful for the enjoyment/outlet it provides me. And of course love all of you who it brought into my life.
I am a morning runner. This is new in 2020, but it's one part of the year I hope I keep because I really love it.
I am a consistent runner. Or maybe I became one, but from July-December my mileage was steady even through weather extremes, and I didn't let those extremes derail me. OK, maybe two things to keep from 2020!
I am an obsessive tracker. 1,853 consecutive days in MyFitnessPal and a year plus before that until I missed midnight one crazy day. 8-10 years step tracking (more on that below). I'm not sure whether those are good or bad, but they are.
Who I will be:
When I was doing weight watchers and other weight loss initiatives, I focused on mini goals (apparently to such an extent that it's still big in my tag cloud). It's way easier to wrap my head around a small goal than a giant one. Also, who knows what 2021 is going to bring? A lot of my 2020 mileage was courtesy of working from home for the bulk of the year. That will change. But I found when looking back at the goal posts that I really enjoyed re-reading them, so here are some mini goals for 2021 and my fifth year of running:
keep up the prehab. I truly believe that's how I stayed pain-free the second half of 2020 with the consistent, higher mileage (for me) months.  The knockoff Theragun was a great purchase, but foam rolling and stretching are wonderful tools too.
Increase my strength training. I inherited some dumbbells when a neighbor moved out and I want to do more. Or at least more consistently. I'm beginning to think about the Peloton app for that since I have wifi at home and our insurance reimbursement may even cover it.
Start the year on pace for 900 miles. That was originally my hard goal for 2021, but as I mentioned, I have no idea what running will look like once we return to the office. Even if I'm ready to return to the gym to shower at that point, there's not really a branch close enough to facilitate run commute. So 75 miles/month until we return to the office and then re-evaluate.
Find a non-race goal to work toward. I have no idea if I'm running an in-person race in 2021 and don't tend to treat virtual races as races. But I want to work toward something. What that something is? I don't know. Maybe it ties in with strength training.
Re-evaluate my relationship with the step spreadsheet. This partially happened last year, but I didn't realize it until late. I think the Fitbit is a great tool to motivate to go that extra bit, but it's also crazy making. Beat last year, last month. Does it matter? It's like when I threw the 30m goal out the window early in my running journey.  I'll still track my steps, and want to be better about going for walks on non running days, but does the step goal matter as much? We'll see.
GoTheDist 2020
mostly because I want to have it when I look back next year.
4,658,407 steps
2072.49 miles run/walked
790.67 miles run.
How long have you been running?
Do you celebrate your running anniversary?