May finish another book or two, but for 2016 I'm at 82/75 and 61 for #2016TBRPile, both of which I'm happy with. I stumbled on an amazing roundup of 2017 reading challenges for which I'm glad because it doesn't look like the 2016 one will be back in 2017.
I'm definitely going to do another backlist challenge because it's such good motivation to finally read once I've been thinking of but putting off. Simultaneously I have time to read the new Daniel Silva, Linda Fairstein and Michael Connelly releases. It also gives me the flexibility to read what I want, not what I have to because I'm still not good at the PopSugar type challenges with rules.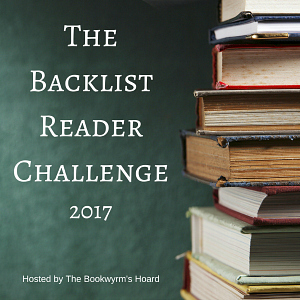 After some dithering, I've landed on the Backlist Reader Challenge. My TBR pile is structured enough that I think it counts, even if it's not fully in a formal list. This is my starting point (how on earth did that get to 276!), as well as these shelves. Let's just say they got added to with the bookswap. I think 60 for this challenge is a good goal.
I'm also going to do Book Dragon Lair's ebook challenge because that's the bulk of what I read. Goal there? Terabyte – 75 books. Petabyte is the stretch goal. I know I can get there with a beach vacation, which I had in 2015 and will again in 2017.
I make good, but not great use of the books available via NYPL so in the interest of keeping Mt. TBR under control, I'm also challenging myself to be an Overdrive Junkie (36). There's an outside chance I can manage Library Card (50), but sometimes NYPL is lacking and I want to give myself some needed flexibility.
Here's to some fun in pages next year. Speaking of pages, doubling down with Book Dragon and now that I know Goodreads can track pages, I'm going to try to move from Shrub to Dwarf Peach. Starting 2017 with the Dark Tower Series will help on that front, I think.
Hashtags for my own tracking, links to my Goodreads shelves for updated counts: