It's that time of the month. Linking up with Marcia and everyone else for Runfessions: NYC Marathon edition.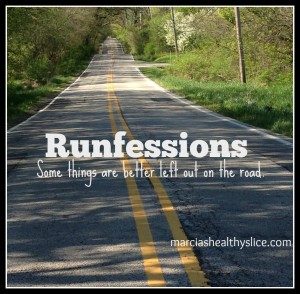 Like I mentioned a couple of weeks ago, I'm really enjoying marathon training. It's for some of the same reasons Kim mentioned.  I have learned so much about what my body can do since I started running. But I runfess that I'm looking forward to dropping back down to Half training. As a slow runner – not knocking myself, I'm a proud turtle! – long runs just eat an entire day. I'm not saying never to another marathon, but I don't feel the pull for another one right now even with my run group talking about Paris, Rome, NY again and the Chicago lottery open. I'm going to enjoy the 2+ Halfs on the calendar for 2020 and figure out some more as I really, really love that distance.
I love reading everyone's posts about Race Plans. Particular recent favorite: Becca's for Chicago, but I can't even begin to start writing one. I looked at Runners World's guide and I kind of have that, but thinking about all of it is way too stressful. Especially splits. With that said, here's my "plan"
Finish smiling, strong.  I know there's something to be said for finishing having left it all on the road, but that's never been my priority. I want to enjoy the race, not feel destroyed. I would like to finish under 6, which seems realistic based on my finish times for the two 20s and what McMillan said, but if I don't, I don't.
Clothing: probably the Lotta Breeze capris that I wore for my second 20, but outside chance at Cascade if it's in the 50s.  Haven't decided on the shirt yet, but leaning my beloved Frozen Penguin. Throwaway will be my hooded Yankee sweatshirt that I never actually threw away at the NYC Half.
Nutrition: going with just water as far as hydration. Food wise, Gu Margarita Chews and Honey Stinger cherry blossoms. Not sure about breakfast yet. Ugh. I did not plan this part well, but the late start makes it hard.
I runfess that I don't mind one bit that I'm undertrained. The Rogue plan was too much for me and my injury history. I go back to what I heard on the eve of Lebow: "It's better to be ten miles undertrained than one mile overtrained". Notwithstanding my whiny Achilles and hamstring and fingers crossed for the next ten days, I came through this cycle un-injured. This was a smart decision early to scale down. The only Wednesday night group workout I missed was last week, and I did it indoors due to weather. The only long runs I missed I did the day before or after.
I runfess that I'm glad I got a cold this week. Not glad glad, but glad it's over with so I can stop freaking out about getting sick before November 3. It hit Tuesday night and I'm starting to feel better, although I'd like to drain my ears. It's not at all training related, I seem to always get a cold this week.
Do you race plan?
Are you eager for your off season?