no… not running. July has been decently back on track.
It was worse when I woke, but I apparently deleted the screenshot it was so horrifying.
But I gave up melting for no good reason and re-joined the gym. Running should be challenging, and can be hard, but shouldn't be miserable. Joining Deborah and Kim to talk about the last couple of weeks.
While it felt like a snap decision last Saturday when I did all of this and this again (thankfully via my phone since gyms are finally more open on their pricing!) rather than go for a run because I just could not face the above, I realized I've been retreating to a gym when available for a while now and I've lamented the lack of opportunity to cross train, so why not. I nearly ended up back at the same place as August 2017 (Blink, which I generally enjoyed and where I remained until COVID), but what I really wanted was somewhere very convenient, not somewhere I had to commute to. When it's 90% humid (or snowing), I don't want to walk, take the subway or cycle to the gym. I did the math and well, the investment in myself beyond the insurance is worth it. Oddly the Crunch near home? It's where Boom Fitness used to be so it's like I went home again, and the Pros from 2012 are still true. I hopped into the UWS location yesterday to foam roll after an insane morning that included a five mile run, two mile bike ride and six mile walk and it was so nice to have that option. Also, that one has Woodway treads and I will absolutely be going there soon.
Running wise, there isn't a ton to say. I officially transitioned from base building to ten-mile training and I think it's going well. I rowed as cross training and have done some strength work on the off days. I have no delusions about a September race on the heels of vacation, but it will be fun which is all that matters. I also have a standing walk date with a friend and cycling to her is a nice change of pace — except when I forget Morningside Park and its stairs are in the way. Oops.
Yep, I said I wasn't, and then it teased me. Especially the battery length and better light. For a week that was about a Kindle, there was a good balance of dead tree too, the annual Daniel Silva signing and then I was leaving Central Park Friday night and spotted this on the take one/leave one bench. I mean a book set in a city I'm visiting next month had to be for me, right? 😀 I behaved as far as Silva while finishing a library book, but that ends today and I can't wait!
Time with friends, reading outside and raccoon watching. I so love long summer days, even if I hate running in the weather. I believe adirondack chairs should be everywhere! So perfect for reading. And yes, Darlene and I are PRing in Runners not Running this summer. 😀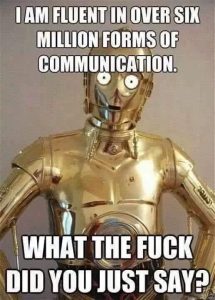 and finally in Kim's meme absence, I leave you with this which made me giggle so many times this week.